The mattress topper produced by the hotel linen manufacturer Sidefu Textile has a variety of materials, and the fillings include polyfiber, microfiber and down. Five-star hotels normally use down filling and down has a highly warmth retention performance. In addition, the mattress topper produced by our company has a high downfill content. Duck down and goose down can help adjust the temperature, absorb the heat emitted by the human body, and absorb the moisture emitted by the human body when people sleep and discharge it into the air. And the most important thing is that down has always maintained high elasticity, and its bulkiness is equivalent to 2.5 times that of cotton, 2.2 times that of wool, and 2 times that of silk. Paired with outer 100% cotton downproof fabric, the fabric is comfortable and soft, and has a good delicate feel. Users who are allergic to down can use it with trust.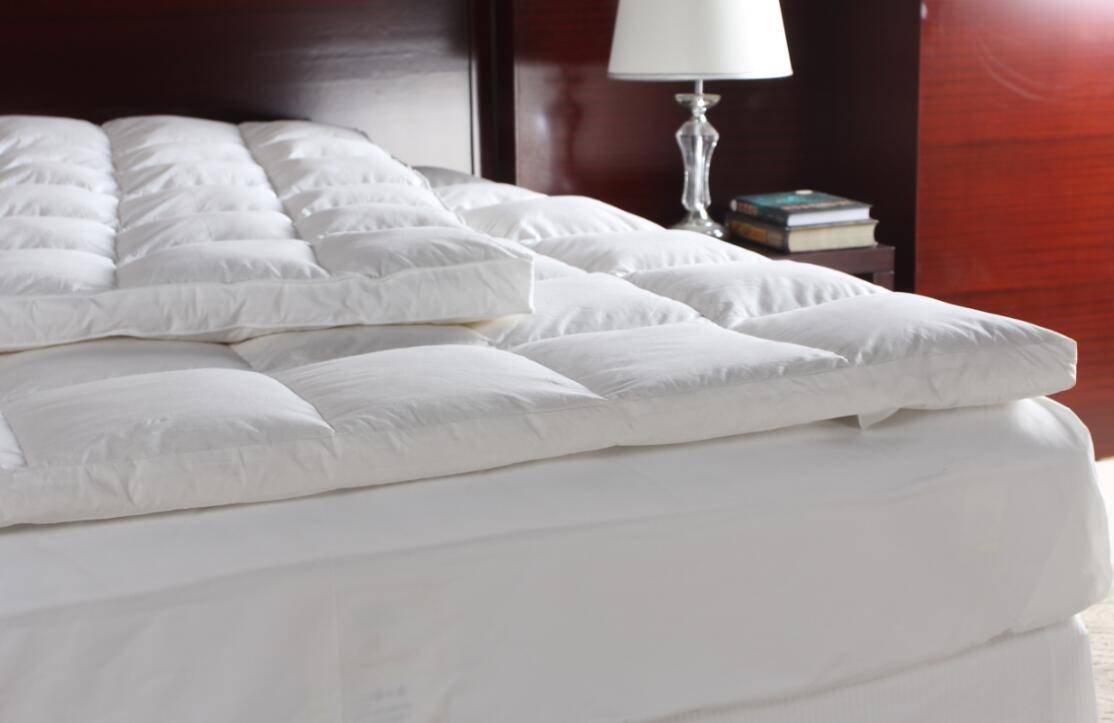 Mattress protector, used between the mattress topper and the bed sheet, with high-quality elastic bands. The mattress protectors are cheap, washable and easy to take care of. Not only five-star hotels, but also small and medium-sized hotels will purchase lightweight and practical protective pads.
Some five-star hotel Groups like Ritz-Carlton, Marriott, and Intercontinental are very strict in purchasing mattress topper. We are professional in supplying hotel linens to many high star hotel groups over 30 years. We focus on every detail.